Forthcoming Events – Not to be Missed
Click on individual image below for further details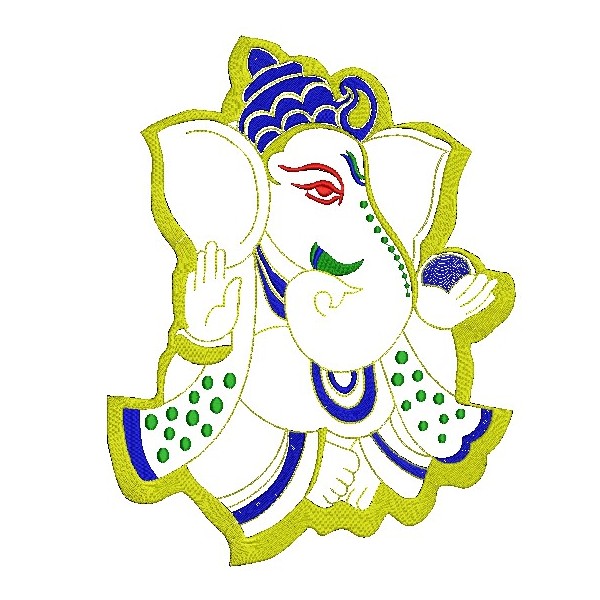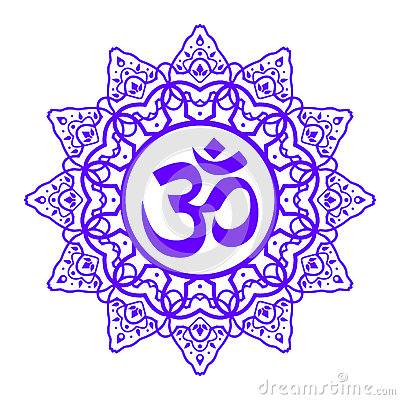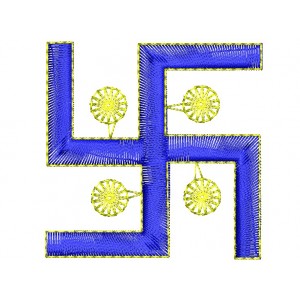 ---
Video Clips – Courtesy Belur Math, Ramakrishna Headquarters, Howrah, West Bengal

Maha Shivaratri Celebration at Belur Math on 24 February 2017. Shiva Nritya by Brahmacharins.

Kumari Puja at Belur Math (2016)

National Youth Day – Song by Sri Tanmay Nath, student of Ramakrishna Mission Sikshanamandira.
---

Download eBook – Path to Siva – A Catechism for Youth
[with the kind permission and courtesy of Himalayan Academy]
Path to Siva- A Catechism for Youth
A richly illustrated catechism of Saiva Siddhanta for youth
, drawn from the Master Course Trilogy, exploring how to live life, know the Divine, honor all creation and see God everywhere, in everyone.
In sixty-eight illustrated lessons, this books conveys the basics of a 3000 page Master Course Master Course Triology by Satguru Sivaya Subramuniyaswami (Gurudeva 1927-2001), a legacy of profound, approchable teachings in three realms: philosophical,clutural and mystical. Path to Siva is a Mini-Master Course created by Gurudeva's successor to inspire youth, it covers the following:
– Self Identity: Who Am I, How can we see God? What are the three worlds?
– Philosophy: God Siva, Our Immortal Soul, Death and reIncarnation, Dharma and KArma
– Personal Life: A Happy homeL Virtue, Sin and Evil, Religious Tolerance, Hospitality, Harmony with other
– Practice: Yoga, Meditation, Appreciating the Temple, Home Puja, Pilgrimige, Caring for the Environment
Welcome to Path to Siva, a Catechism for Youth.
We hope you enjoy this colorful book. It is based on Dancing, Living and Merging with Siva, the Master Course Trilogy created by my Gurudeva, Sivaya Subramuniyaswami. Path to Siva presents all of the important teachings of our Saiva religion, Shuddha Saiva Siddhanta. It is written with youth in mind, but is also ideal for anyone who wants a condensed version of the Master Course. Note that we have reluctantly adopted the English-language style of using masculine pronouns, such as He and His, when referring to God and the Gods, even though they are beyond gender. Other options, for now, are awkward.
For Youth: The sixty-eight lessons in this book cover the most important things a Saivite Hindu needs to know. Each lesson is short—just one or two pages—but packed with information. Here you can fi nd answers to questions about God Siva, Lord Ganesha, Lord Murugan and the devas—how they can help us in our lives, and how to contact them through temple worship and home puja. You will fi nd clear explanations of karma, dharma and reincarnation, and how to use japa, meditation and affi rmations to make your life better. You will learn the best ways to live in order to achieve your most important goals. The lessons include insights on home life, getting along with others, religious tolerance, vegetarianism and caring for the environment. They cover diffi cult philosophical areas, like death and dying, reincarnation, sin and evil. Absorbing these short essays will provide a clear understanding of our practices, beliefs and philosophy and give you a deep comprehension of life that few people have.
For Teachers: This book is intended for youth age 10 and older. As the teacher, you should be sure your students understand all the words of the lesson text. This will make the meaning much clearer in their minds. Encourage them to ask questions.
Book Contents:
1 Who Am I and Where Did I Come From?
2 Where Am I Going? What Is My Path?
3 What Is the Ultimate Goal of Life?
4 What Is a Religion?
5 What Is Hinduism?
6 Is Hinduism a Religion or a Way of Life?
7 What Are the Main Hindu Denominations?
8 What Is Saivite Hinduism?
9 What Is Saiva Siddhanta?
10 What Is Monistic Theism?
11 Who Is Siva?
12 What Are Siva's Three Perfections?
13 How Can We See God?
14 What Are Siva's Traditional Forms?
15 What Is the Meaning of Siva's Dance?
16 What Is the Nama˙ Íivâya Mantra?
17 What Are the Beliefs of Saivism?
18 What Is Our Affi rmation of Faith?
19 What Is the Nature of Life for Saivites?
20 What Are Our Holy Scriptures?
21 What Are the Three Worlds?
22 What Is the Nature of Our Soul?
23 Why Are We Not All-Knowing Like Siva?
24 Are Souls & World Essentially Good?
25 What About Evil, Hell and Sin?
26 Who Is Lord Ganesha?
27 Who Is Lord Murugan?
28 What Is Bhakti?
29 Who Are the Devas?
30 What Are the Path's Four Stages?
31 What Is Karma?
32 What Is Dharma?
33 What Is Reincarnation?
34 How Do We Prepare For Death?
35 Why Is the Satguru So Important?
36 What Is Our Heritage of Gurus?
37 What Are the Two Paths?
38 Who Are Our Holy Men & Women?
39 Who Are the Four Great Tamil Saints?
40 What Is Our Code of Conduct?
41 What Are Our Five Core Practices?
42 How Do We Use Affirmations?
43 What Is Sadhana?
44 What Is Yoga?
45 What Is Japa?
46 What Is Meditation?
47 How Do We Meditate?
48 Why Do We Practice Ahimsa?
49 Why Are We Vegetarians?
50 How Do We Treat the Environment?
51 What Is the Ideal Home?
52 How Do We Receive Guests?
53 How Do We Use Our Home Shrine?
54 What Are Our Saiva Forehead Marks?
55 What Is Good Conduct?
56 What Is the Hindu Way of Greeting?
57 How Do We Get Along with Others?
58 What Is the Value of Spiritual Friends?
59 How Do We Practice Karma Yoga?
60 What Is the Purpose of the Temple?
61 How Do We Visit the Temple?
62 How Can We Strengthen Our Temple?
63 What Is Our Form of Prayer?
64 How Do We Celebrate Festivals?
65 How Do We Observe Pilgrimage?
66 Why Should We Learn a Cultural Art?
67 How Can We Be Strong Saivite Hindus?
68 How Do We View Other Faiths?

Download eBook – Path to Siva – A Catechism for Youth
---
Forth-Coming Religious Events 2017
| Date | Event | Details | Time |
| --- | --- | --- | --- |
| 1st April, Saturday | Bhagvat Katha Ends | | |
| 5th April, Wednesday | Ram Navmi | Ram Janam | 12:00 |
| 11th April, Tuesday | Hanuman Jayanti | Hanuman Jayanti celebration | 18.45 |
| 9th June, Friday | Vat Savitri Poonam | Pooja | from 19:00 |
| 9th July, Sunday | Guru Poornima | Datta Poojan | from 19:30 |
| 16th July, Sunday | Geeta Recital | | fom 7:00am |
| 23rd July, Sunday | Samooh Satya Narayan Katha | Katha | 9:30 |
| 24th July, Monday | Shravan Month – Starts | Panchayat Devata Pooja – Daily | 18:00 |
| 30th July, Sunday | Sheri Satam | Pooja | from 07:00 |
| 1st August, Tuesday | Noli Nem | Pooja | from 07:00 |
| 15th August, Tuesday | Krishna Janmashtami | Pooja and Bhajans | from 19:00 |
| 21st August, Monday | Shravan Month – Last Day | Havan | 18.00 |
| 25th August, Friday | Ganapati Choth | Sthapan Pooja | 20.00 |
| 27th August, Sunday | Ganesh Visarjan | Procession | 15.30 |
| 10th September, Sunday | Samooh Shanti Havan | Havan for Ancestors | 10.00 |
| 21st September, Thursday | Navratri – Starts | Garba – Daily | 20.00-22.00 |
| 28th September, Thursday | Matani Athem | Havan | 18.45 |
| 5th October, Thursday | Sharad Poonam | Garba | 20.00-22.00 |
| 19th October, Thursday | Diwali | | |
| 20th October, Friday | Navu Varsh-New Year | New Year Havan | 05.30 |
| 20th October, Friday | Navu Varsh-New Year | Annakoot Aarti | 12.00 |
| 29th October, Sunday | Garba for Tulsi Vivah | Garba | 19.30-21.00 |
| 29th October, Sunday | Mandir's 44th Anniversary | Flag Hoistng | |
| 31st October, Tuesday | Tulsi Vivah | Tulsi Vivah | 17.00 |
| 30th November, Thursday | Geeta Jayanti | Recital in Sanskrit (all 18 chapters) | from 18;00 onwards |
---
Download or listen to Audio Lectures on Vedanta, Sanathan Dharma,
Sri Ramakrishna and Swami Vivekananda (MP3)
---
---
---
---
Download and read the Sundarkand Path (Sri Råmacaritamånasa/Ramayan – Chapter 5) or download and listen to audio below:
A). Read about the significance of the Sundarkand Path – 5th chapter of Ramayan – Sri Råmacaritamånasa
B). Download Sundarkand Path – Explanation
C). Download Sundarkand Path – English/Hindi
D). Download Sundarkand Path – All English
E). Download Sundarkand Path – Gujarati
*** Highly Recommended – download Sundarkand Path Audio Files (4) – Click on link to play or Right-click on link to download file, use option "save link as"
E1). Sunderkand Path, Mp3 file 1 of 4 (large file 34 Mb) by Acharya Kailash Sharma
E2). Sunderkand Path, Mp3 file 2 of 4 (large file 27 Mb) by Acharya Kailash Sharma
E3). Sunderkand Path, Mp3 file 3 of 4 (large file 11 Mb) by Acharya Kailash Sharma
E4). Sunderkand Path, Mp3 file 4 of 4 (large file 42 Mb) by Acharya Kailash Sharma
---
Vedic Calendar
Panchangam
India Tourism
Hinduism News Sites