1 – HALL COMMITTEE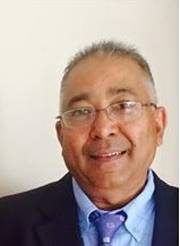 Coordinator – Ramakrishna Vedanta Society (RKVS) – Hall Committee
Hall Maintenance
History
The Ramakrishna Hall is now almost 50 years old and it is, no doubt, in dire need of renovations / upgrade.

As part of the initiatives of the Hall Committee, a number of actions have been overseen i.e.

historical background of the hall has been done

an in-depth swot analysis as well as a documented plan on options available for the a proposed refurbishment structure

consultation with key stakeholders including Architects, Past & Current member for views and comments

it must further be noted that any refurbishment that is going to be made will take into consideration the needs of the community at large
Objectives
To make this a venue of choice for the community.

To give peace of mind to patrons who have hired the hall, by ensuring that all amenities are in working order.

To raise our standard of service and facilities.
Maintenance / Renovations
The analysis that was carried out for the refurbishment, highlighted the following:
Roof replacement – due to leakage and causing damp walling

Electrical – DB box needs replacement

Stage and hall lights – look into dimmers

Replace present lighting to LED lighting for cost effectiveness

Chandelier at entrance

Uninterrupted Power Supply (UPS) for emergency lighting in case of Load Shedding

Aircon facilities

Extractor for Havans

Toilets – build a sets of toilets at the back of the hall to accommodate for additional usage

Upgrade to complex:

to ensure ease of use and access for the old and disabled

Windows

Doors

Signage

Demarcate / enclose foyer from dining area

Storage facilities

Library
The Hall Committee is currently investigating the overall cost of the above proposed refurbishments
We believe that the Ramakrishna Hall is a hall that is at the service of the community it serves and together we reap the benefits it has to offer. In order that we can meet our objectives, we need the financial support of the community.
There are many able members within our community who can offer their expertise in these fields and a humble appeal is made that you to contact any of the RKVS Membership to offer your gift (bestowed by the Supreme) towards the upliftment of the refurbishment project.
SERVICE TO MAN IS SERVICE TO GOD